Covid: Situation report on coronavirus pandemic in MAGNA missions
More than 160 countries have reported cases of the coronavirus disease COVID-19. The WHO declared the outbreak a pandemic. In many places where we work, there is limited capacity to respond to the influx of patients with a new disease that may require intensive care. Protection of patients and health workers affected by the pandemic is essential.
Cases as of 25 March 2020
Democratic Republic of Congo – 45 confirmed / 2 deaths / 0 recovered
Syria 1 confirmed / 0 deaths / 0 recovered
Iraq 316 confirmed / 27 deaths / 75 recovered
Lebanon 318 confirmed / 4 deaths / 8 recovered
South Sudan 0 confirmed / 0 deaths / 0 recovered
Ukraine 113 confirmed /4 deaths / 1 recovered
Democratic Republic of Congo
Democratic Republic of Congo has been facing one of the largest humanitarian crisis in the world. The coronavirus epidemic could exacerbate the situation and increase the need for already insufficient humanitarian aid. MAGNA and other humanitarian actors in the country are struggling with one of the largest epidemic of measles, and also with the second largest epidemic of Ebola in history, which seems to be ending, as no new case has been recorded for several weeks.
MAGNA operates in several provinces provides health and nutritional care to tens of thousands of people. According to the latest information from our medical coordinator Carlotta Pianigiani in the DRC, there are concerns that due to the possibility of a coronavirus epidemic, funds will be shifted to fight this disease and there will be insufficient funds or donors' interest in funding programs focused on measles, Ebola, malaria and other killers.
Several measures have already been taken in the country – strengthened border protection, no flights from the countries most affected by the epidemic, as well as mandatory health checks when entering DR Congo. Schools, universities and other educational institutions were closed and public gatherings were banned for 4 weeks. However, experts expressed concern about the country's readiness to cope with any major epidemic. The health system does not have sufficient capacity, the country does not have sufficient protective equipment or test kits. A total ban on travel between provinces is being considered.
From the perspective of humanitarian actors and the implementation of MAGNA projects, it is very important to ensure free movement of humanitarian workers as well as the supply of all necessary supplies. Projects in the Yumbi area, where MAGNA is the main actor responsible for medical assistance, but also in other provinces, are continuing. We treat vulnerable populations, provide nutritional services, and help victims of sexual violence. At the same time, we included sensitisation and information campaign on recognizing the symptoms of Covid-19, adhering to hygiene practices, but also restricting movement in larger groups and social distancing.
As in other countries, in the Democratic Republic of Congo it is very important to prevent the spread of Covid-19 to remote parts of the country. Indeed, the health system is very weak, often depending on humanitarian aid, and is therefore very unlikely to manage any major epidemic.
Syria
According to official statistics, war-affected Syria reports one case of coronavirus infection. However, given the epidemiological situation and the progression of the pandemic in the neighbouring countries, it can be expected that the situation is in fact different. In Syria there is a high-risk environment for the spread of diseases, health facilities are not working, in many areas destroyed by fighting, it is very difficult to maintain basic sanitary procedures and there is also large number of internally displaced people in the country. Moreover, cross-border movement is under control and Syria has especially military, but also trade links with Iran, which is one of the most affected countries of the coronavirus, where, according to the WHO, more than 20,000 infected are registered and more than 1,400 deaths.
In the area where MAGNA operates and implements the project in Al Ekha Hospital, Dana district, Idlib province, in northwest Syria, near the Turkish border, there is a threat of humanitarian disaster. From December 2019 until March 2020 when ceasefire had been agreed by Turkey and Russia, government troops occupied much of northwest Syria, which had been under the control of rebels and Islamist groups. Fighting led to the new displacement of nearly a million (969,000 people) to overcrowded areas such as catchment area of MAGNA project. In addition, displaced people live here in makeshift shelters, tents or vehicles or in the country.
MAGNA's area of ​​operations in north-west Syria is covered by a medical cluster from Turkey, which has taken several measures to spread coronavirus. Indeed, all aspects and living conditions in this area represent one of the highest risks in case of outbreak.
Health cluster measures include, but are not limited to:
creation of a working group COVID-19 representing Syrian and international NGOs, UN agencies, TRC, national health authorities in north-west Syria and the Turkish authorities
distribution of protective equipment for hospitals and health care professionals
training of laboratory technicians from Idlib province to test for Covid-19
WHO plans to rapidly accelerate capacity expansion for prevention, early detection and rapid response, as well as for the protection of health professionals
preparation of health facilities, education and sensitisation in the area, preparation of facilities for isolation of infected patients in the event of a large-scale epidemic
training of nurses, health professionals and community health professionals in the area of ​​infection prevention and control
At the Al Ekha Hospital, where MAGNA operates, all preventive measures have been taken to prevent the spread of coronavirus. Provision of protective equipment for doctors is also ensured and the population is trained and educated in the field of personal hygiene and other possibilities of preventing the spread of coronavirus, such as avoiding social contact, but also in ​​disease symptoms.
A major problem in North-Western Syria is the impossibility to test patients with suspected coronavirus and Covid-19 disease, which also prevents their subsequent isolation and possible treatment.
Iraq
Iraqi government set up a crisis commission consisting of health, environment, immigration, education, home affairs and other ministries to prepare and implement measures. The measures introduced during first half of march for three weeks include the cancelation of all flights, the closure of all shops and other businesses, as well as swimming pools, cinemas, shopping centers and parks. Schools and universities are closed until further notice. Public institutions other than responsible for security and health operate only in limited setting or are closed. Since 17 March 2020, a curfew has been introduced in Baghdad with exception of the most urgent cases, and compulsory disinfection as well as a ban on traveling between the provinces. Residents who have returned from abroad should be in a mandatory 14-day quarantine. Similar measures have been taken by the government of the Kurdish region in Iraq.
The curfew does not apply to several groups, including health and security personnel, as well as the transport of stocks.
The work of humanitarian organizations is affected by the suspension of flights and bans on the entry of personnel of certain nationalities. Humanitarian actors have been assured that they are exempt from the movement restrictions set out in both Kurdistan and Baghdad, but the impact of these movement restrictions is still being assessed. In particular, activities related to preparedness, mitigation and response to COVID-19 are preferred, but other critical services take place wherever possible.
Lebanon
First cases of coronavirus spread to Lebanon through travellers from China and from Iran. Government declared the state of national mobilization and introduced measures including:
closure of schools and all educational institutions for 3 weeks
a ban on flights to and from the most severely affected countries and a ban on access for persons from countries with a major epidemiological situation (France, Egypt, Syria, Iran, Germany, Spain, United Kingdom)
closing of borders for passenger transport
residents of Lebanon must return from abroad by 18.3. and must be subject to mandatory 14-day quarantine
ban on all public events, closure of tourist and archaeological sites, ban on sporting events, and closure of cultural institutions
residents are advised to stay at home, not to attend social and religious events, and only leave home when necessary
the closure of all public institutions, the recommendation to work and study from home
MoPH has already prepared procedures and measures in the event of a major epidemic. However, according to MAGNA information, the situation in Lebanon is complicated and testing is carried out mainly in urban areas, while in the camps of Syrian refugees it is not carried out systematically despite the fact that there are about 1.5 million refugees from Syria in Lebanon.
Only a few cases have been officially registered in the area of MAGNA operations in the Baalbek province. However, the spread of the disease cannot be assessed precisely because of the large communities of refugees living in informal settlements. Unconfirmed information suggests that several people may have been in contact with populations from Iran but have not yet been confirmed.
Implementation of project activities, treatment and patient support continues. MAGNA has provided protective equipment for its employees and provides help and treatment. Informal settlements are due to insufficient hygienic conditions very vulnerable to the outbreaks, and it has been confirmed several times in various diseases in recent years. Sensitisation activities, especially in refugee settlements, have been part of our projects, including information on increased personal hygiene, the symptoms of Covid-19 and measures to prevent the rapid spread of the disease.
Current situation fundamentally affects but does not prevent the implementation of the MAGNA activities. Due to lack of information it is not yet possible to anticipate the spread of coronavirus in refugee settlements. However, it is clear from our previous experience that it is environment that is epidemiologically very susceptible to the outbreaks of any disease.
The situation may also be affected by the poor economic situation in the country, as Lebanon has already announced that it will not be able to pay its foreign debt and there is existing threat of crossdefault. Banks have also severely restricted access to cash.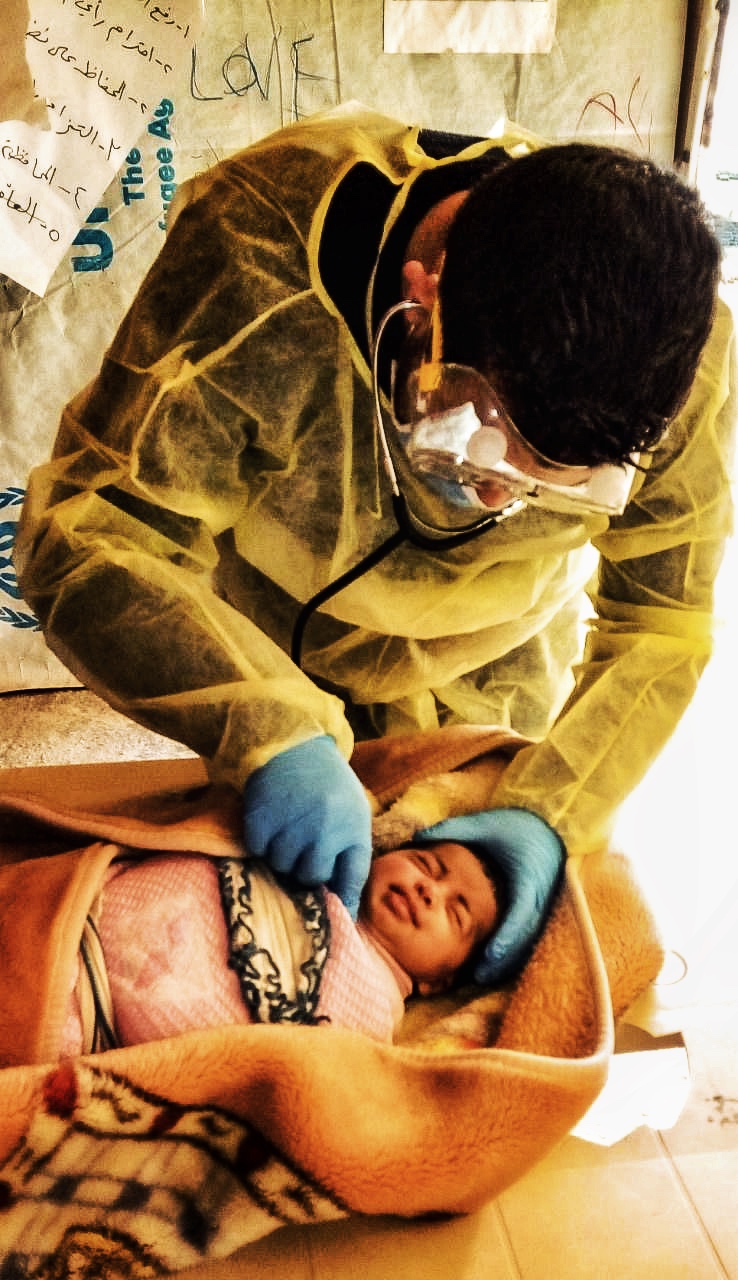 South Sudan
The first suspected case of coronavirus in Malakal was not confirmed after the tests. Thus, South Sudan remains one of the last countries where there are no registered cases of coronavirus.
The Government of South Sudan has already taken a number of measures, including banning passengers from countries where coronavirus is spreading, but it is not the list of most affected countries but an extensive list of dozens of states, including all European countries. When arriving to South Sudan, any passenger outside the list of banned countries must undergo a medical check. Schools and universities are closed provisionally by May 20, 2020. All sporting, social, political and religious meetings are also prohibited, and the ban is in effect for 6 weeks from its announcement. The government also recommended avoiding meetings with other people and following hygienic procedures.
According to the latest report of South Sudan as of 8. March, 141 people with travel anamnesis, most of them from China, arrived in the country.
The World Health Organization has delivered 1,200 sets for coronavirus test to the National Health Laboratory. According to the National Coordinator for Action Against Covid-19, only 24 beds in isolation units are available in South Sudan.
The measures aim to prevent coronavirus from entering the country. Country health system is very weak and almost inoperative and would not be able to handle increased number of respiratory diseases.
Following the recommendations of the South Sudanese NGO Forum, MAGNA reviewed its operations and activities in South Sudan and modified its procedures to eliminate the possibility of coronavirus infection and spread. Activities in the Duk Pagaak continue uninterrupted and health and community workers will focus on sensitization of the population about hygiene habits (restricted access to clean water and soap), recognizing symptoms of coronavirus as well as avoiding contact with other people and social distancing.
Ukraine
Ukrainian government has taken several measures that restrict the country's activity due to coronavirus outbreak. Among them is a ban on the entry of foreigners into the territory of Ukraine, except for permanent residents, diplomats and employees of foreign organizations. A Coordination Council has been set up, consisting of ministers, border guard and armed forces officials.
International passenger transport, both air and rail, was stopped. National passenger transport, including air, rail and bus, was also stopped. Metro operation was also stopped.
In the capital of Kiev had been declared a state of emergency, Lviv, Odessa, Zaporozhye and Ivano Frankovsk and other cities decided to close all public places including bars, restaurants, museums. Pharmacies, banks, petrol stations and groceries are open. Citizens are only allowed to be on the street in urgent cases, and the Minister of Health has called for a national emergency and lockdown, which has so far only been declared in some regions. All public events with more than 10 participants, including religious ceremonies, were banned. Mandatory quarantine for people with a positive medical history is enforced under the threat of fines and imprisonment.
Ukraine has also passed several laws connected to healthcare. It has exempted medical devices from taxes and duties, and the prices of e.g. medical masks and disinfectants are under state control.
The spread of the epidemic is also having a major impact on the conflict-affected region of Eastern Ukraine. The population is even more at risk because the disease is primarily a threat to the elderly, and in eastern Ukraine, a large number of people of older ages live in difficult conflict conditions.
At the official crossings between government-controlled and non-government-controlled areas, mandatory health checks have been introduced for residents crossing both directions. Due to the quarantine measures in place, there has been a rapid fall in contact line crossings in previous days, up to 80 percent on some passages. Most people returned to areas outside government control. Contact line passes have been closed on 21. March and it is possible that the crossing of contact line will only be allowed for humanitarian purposes. However, the OSCE Monitoring Mission was not allowed to cross the line.
The impact of measures on the humanitarian sector cannot yet be thoroughly assessed by international humanitarian actors. For example, since the ban on traveling from abroad does not apply to humanitarian aid workers, they would have to be transported individually by car after all flights were canceled. In principle, measures may affect internally displaced persons affected by the conflict, but also vulnerable populations who used to cross the line of contact from areas outside government control to government control areas to raise pensions, gain access to various services, including health services. The lack of clarity in the measures also resulted in a restriction of activities in the field as the national quarantine includes a restriction on movement, while it is not yet clear whether mobile units have an exception in this case.
---
Latest
Read the latest news from our operations around the world.