In order to be able to intervene immediately in the event of an emergency, we have created an emergency aid fund. This fund gives our medical teams around the world the ability to immediately intervene and help affected local populations in the event of an emergency.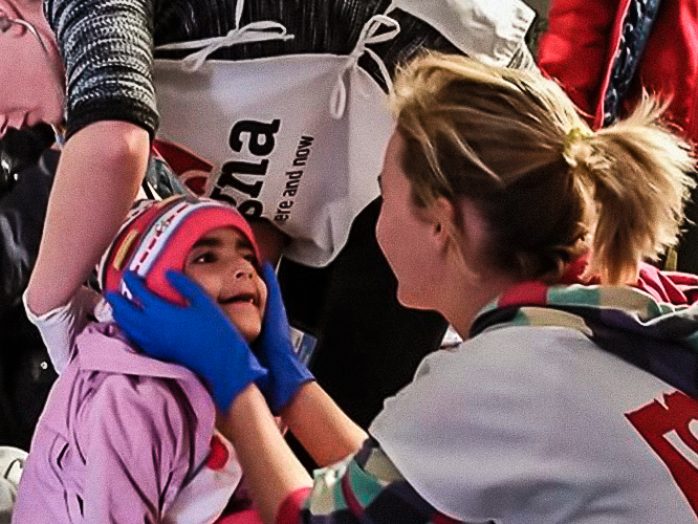 Save lives
Whether children are at risk from conflict or natural disasters, we do everything we can to help them. Your support plays an important role in our work to save their lives.
How does the emergency fund work?
The Emergency Fund enables our field teams to act immediately wherever we deploy emergency relief in response to major crises. These include operations carried out in the context of armed conflicts such as the one currently affecting the population of Ukraine, food crises, natural disasters or epidemics.
Your donation to the emergency fund, whether one-time or regular, means trusting the MAGNA teams to help where the emergency calls for it most and to allocate funds to priority needs. MAGNA annually informs its donors and the public about the use of funds from the emergency aid fund.
When even a small part of the world is threatened, the whole world is threatened.
When, where and how do we intervene?
Our decision to intervene in times of crisis is based solely on our independent judgment and the needs of the people, not on political, economic or religious interests.
We are committed to ensuring that our aid actually reaches those for whom it is intended. For this reason, we insist that MAGNA teams be given access to medical facilities, communicate with people directly on the spot and independently assess the need for assistance.

WARS AND CONFLICTS

NATURAL DISASTERS

EPIDEMICS

REFUGEES AND DISPLACED
Fast and effective assistance in times of disasters
We can respond quickly to emergencies. On December 15, 2013, a civil war broke out in South Sudan, where thousands of people lost their lives on the first day. Hundreds of thousands more left their homes and sought shelter. At that time, we already had our own team in the country, which, despite the bad security situation, immediately started helping the victims. Already on December 17, we provided medical supplies, surgical supplies and medicines to the only functioning hospital in the city (Juba Teaching Hospital). Subsequently, MAGNA opened a health center in the camp for more than 100,000 displaced people and began providing essential vaccinations and other health assistance.
Even if we are not currently operating in the country where the disaster occurs, we are able to respond within days. When a devastating typhoon hit the Philippines in 2013, our teams arrived on the island of Cebu on the third day after the disaster and immediately began distributing humanitarian aid – hygiene kits, rice and shelters to 15,000 people.
Access to health care and epidemics
Some disasters are slow in coming. Diseases destroy entire populations, instability undermines the health system, people are deliberately excluded from medical care. Our mission is to provide health care, we have a long-term focus on the treatment of malnutrition, patients with HIV/AIDS and neglected tropical diseases.
In selected disasters, mobile teams are created that provide medical care even in inaccessible areas. That's the only way we can treat as many patients as possible. In 2016, our mobile team traveled through the besieged territory in the Homs region of Syria. In half a year, we helped more than 50,000 people.
Restoration of health infrastructure
We build and renovate hospitals, establish outpatient clinics and clinics. In 2010, the earthquake in Haiti significantly crippled the health infrastructure and thus the access of patients to the doctor. Hospitals, health centers and clinics were either destroyed or damaged to the extent that they were unusable. Therefore, as part of its humanitarian activity, in addition to the urgent saving of human lives, MAGNA built and completely equipped a health center for mother and child in Port-au-Prince.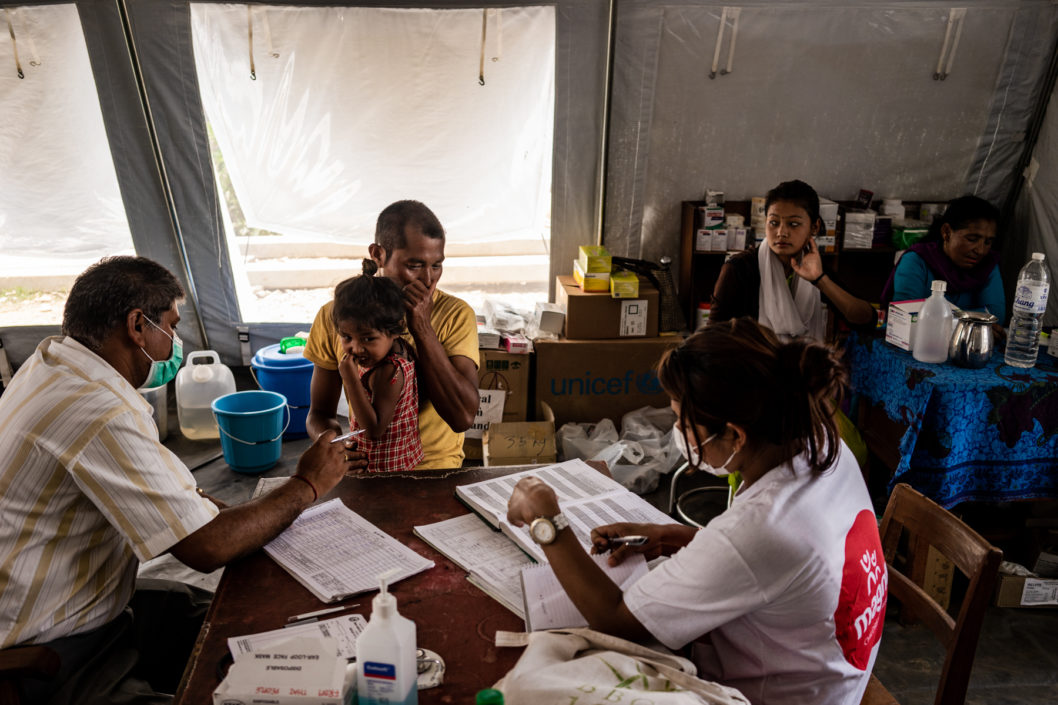 EMERGENCY FUND: HOW YOU HELP
With us, the patient comes first.
When an earthquake hit Afghanistan's Khost province in July 2022, our MAGNA teams were there. Thanks to our supporters, we have a mobile medical team in the country and are able to respond quickly and provide immediate help to save the lives of children and their families.
Immediately after the outbreak of the conflict in Ukraine in February 2022, thanks to the regular help of our donors in the emergency aid fund, MAGNA teams started distributing medicines and medical supplies from their warehouses in the country. Aid was directed to medical centers and paramedics in the area northwest of the capital Kyiv, which experienced heavy fighting and many civilians were injured. At that time, the total aid was intended for more than 15,000 people.
And following the major explosion in Beirut Port in August 2020, our response to the explosion in Beirut was set to provide immediate support through our Emergency Relief Fund. Our MAGNA teams were immediately on the ground and provided medicines and medical supplies to local hospitals.
In the first months, Covid in Slovakia significantly affected hospitals and the entire health infrastructure, which was not prepared for an epidemic of these dimensions and did not know how to respond adequately. MAGNA teams helped with the delivery of protective materials to hospitals and with the testing of senior citizens.
Have more questions or want to get involved?
Call +421 917 827 827 or send an email to dar@magna.org and we will be happy to help.