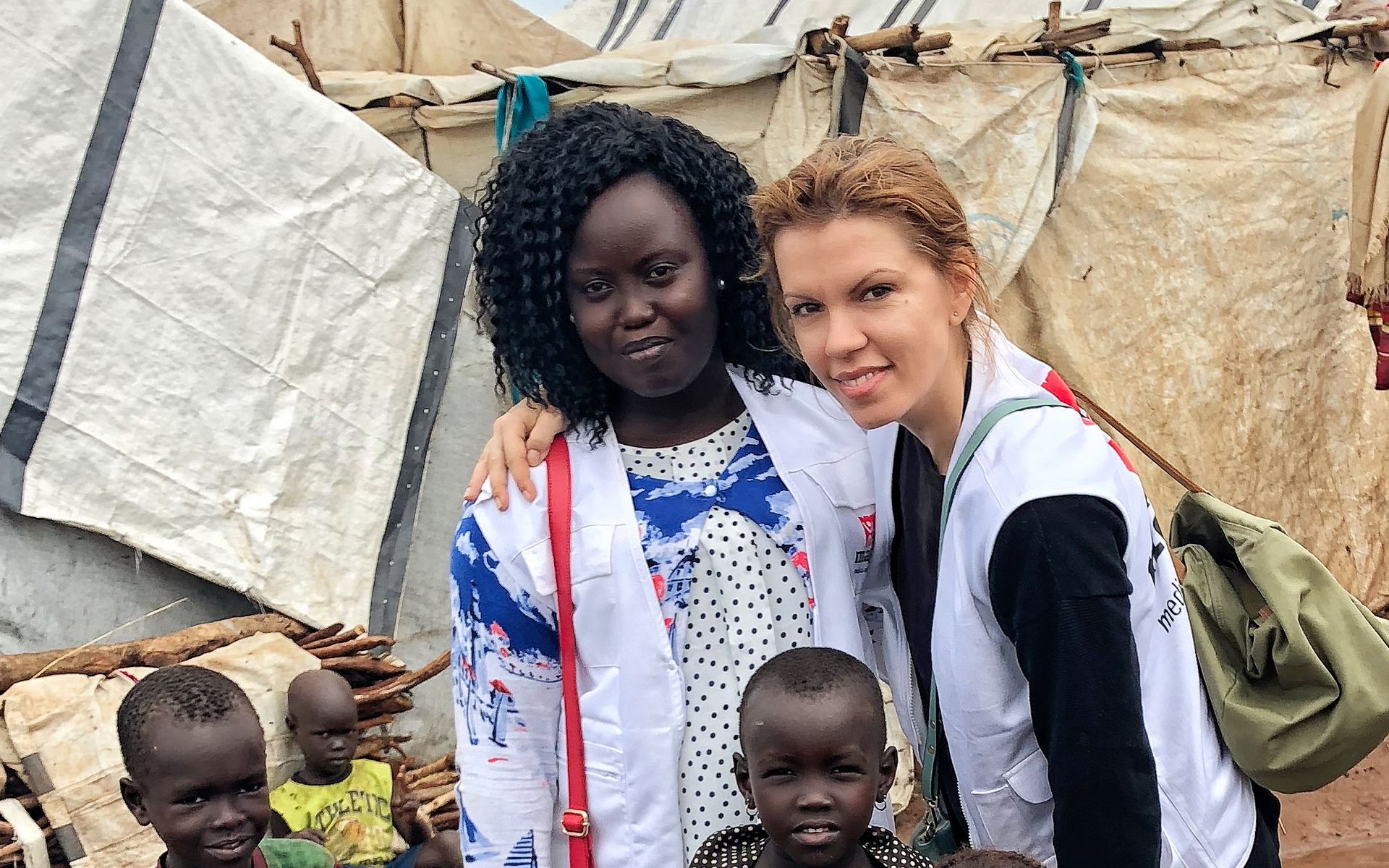 DONATE HERE AND NOW
We need your help in the Duk Pagaak hospital in South Sudan. Whether you contribute a one-time donation or decide to help on a monthly basis, you play an invaluable role in providing every child with access to quality healthcare.
Hello, my name is Denisa,
Although the coronavirus pandemic has in recent months overshadowed long-suffering people and humanitarian crises, we have not abandoned our patients in the hard-pressed and civil war-torn South Sudan and continue to provide them with medical aid.
At the Duk Pagaak hospital, we save the lives of children and adults. In these days we are working on equipping it with medicines and medical supplies. If we fail to deliver them on time, providing of the medical help in the only hospital for tens of thousands of people in the wider area will be jeopardized. The rainy season is approaching and the hospital will be cut off from the rest of the world. Last year, the floods made it impossible to get to the hospital for several months.
You can also help us if you support our efforts and contribute to the supply of the Duk Pagaak hospital with medicines, medical equipment, but also with therapeutic food for the treatment of malnutrition. And importantly, thanks to your donations, we will be able to deliver these supplies on time.
MAGNA doctors will be able to treat children suffering from malaria, fever and respiratory diseases. We will also help severely malnourished children on the verge of death and pregnant women.
In Duk Pagaak, there is no such hospital like we are all used to. Common as well as the most complex medical procedures that doctors in Slovakia perform in well-equipped outpatient clinics are here performed in a compound of temporary buildings. There are special tents which are intended for hospitalization.
It is of no importance to the locals what the hospital looks like; what matters to them is the fact that they will receive help in it and their life or the life of their child will be saved. On Mother's Day, but also whenever I describe the conditions in which we work in South Sudan, the silhouette of a walking mother with a sick child in her arms and her story appear before my eyes.
The strength, the effort and the determination to walk to the hospital for several days just try to save the life of her sick child. "My baby is probably not strong enough to survive, but please try. If you can't save him, thank you for trying," the mother tells the nurse as she arrives.
The Duk Pagaak hospital is the only one in the wider area, and because there are no good roads, it is common to walk. The journey from the capital on dusty and muddy roads can easily take several days. We have to bring medical supplies, medicines, therapeutic food for the treatment of malnutrition to the hospital in the coming weeks. Otherwise, even flying in won't be an option as the plane won't be able to land on the muddy improvised runway.
I realize that the crisis we are going through has affected each of us. But I would like to ask you, even in these days, not to forget those who have lived in a crisis all their lives. In South Sudan, tens of thousands of children die each year simply because they do not have access to basic health care. They depend on us.
Your donation will help us provide medical aid and save lives.
Activities in Figures
In 2018, MAGNA health workers in South Sudan conducted 22,105 outpatient consultations; 111,402 people were educated in the area of nutrition and health of infants and young children; 61,259 people were vaccinated against measles, meningitis and other fatal diseases; and 3,666 severely malnourished children were received in the nutrition program.
Share on Social Media