All positions are promote in English, the working language in MAGNA.
Position: Medical Coordinator
Base: Kinshasa, DR Congo
Start: ASAP
For more than 20 years, MAGNA a humanitarian medical organisation committed to provide medical assistance to people affected by conflict, epidemics, disasters, or exclusion from healthcare. Our teams are made up of health professionals, logistic and administrative staff who do not solely dispense care and treatment but condemn violations of human dignity and rights and fight to improve matters for populations living in precarious situations.
MAGNA has been working across all continents where it focuses on 5 priority areas: emergency and crisis, sexual and reproductive health, nutrition, health and mental health.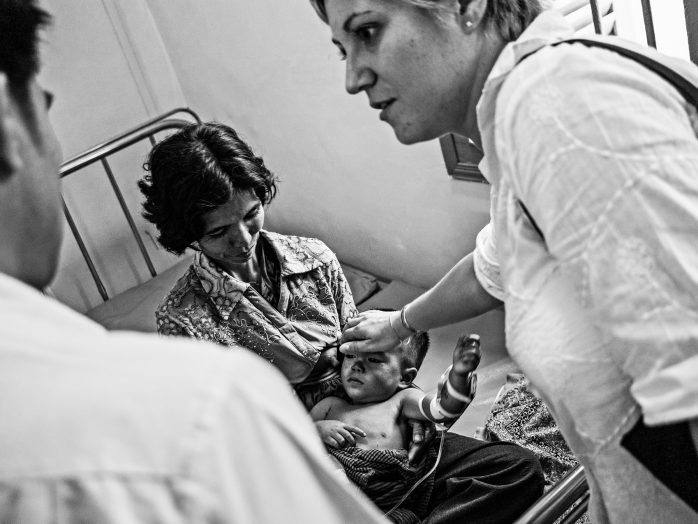 Overall objective
Under the supervision of Head of the Mission and in collaboration with the health advisor based at HQ, you are in charge of designing, planning, implementing, adapting and monitoring health activities.
Participate in the definition of the country strategy led by the HoM and drive the medical and technical aspects in the development of this strategy
Design, plan, implement, adapt and monitor the programme's health activities
Ensure the quality and relevance of health activities, supervise the collection and analysis of medical data
Recruit, manage, train and motivate the medical team
Ensure the management of pharmaceutical products
Carry out health needs assessments and evaluations of medical partners
Cooperate with the administration team regarding budgeting and supervise the medical purchase process
Represent MAGNA with authorities, partners and other NGOs on health issues
Participate in the writing of proposals and reports
EXPERIENCE
At least 24 months in humanitarian aid, medical or paramedical professional experience, experience in the field of public health, epidemiology or tropical medicine, including infectious diseases: HIV/AIDS, tuberculosis… refugee health or disaster medicine
AVAILABILITY
6 months minimum
LANGUAGES
English proficiency
French – mission language required
SKILLS
– experience in and facility in managing relations with not only national authorities but also national and international partners (NGOs, United Nations, etc.)
– able to represent the organisation to national and international counterparts
– ability to coordinate the response to a medical emergency
– good negotiation skills
– awareness and understanding of the importance of advocacy
– able to work in a multicultural team
– organise and prioritise workload
– take initiative
SALARY
Your contract and compensation depends on your country of residence and your experience.

Fixed-term contract with a salary from €2,676 to €2,944, depending on the employee's role and relevant experience in the position. All MAGNA Staff Members with "International staff member contract" are responsible for determining whether they are required to file and pay income taxes in their home country, or current country of residence.
TRANSPORTATION
MAGNA pays for the return trip from your residence to the mission. With contracts over 12 months, you have the option of getting an extra trip to your place of residence.
PER DIEM
Each month in the field, a monthly living allowance called a "meal allowance" is provided to cover the cost of food and personal expenses. For DR Congo it is US$900 per month. The same amount and grants all international employees working in the same country allocations regardless of their location.
DAYS OFF AND HOLIDAYS
MAGNA has decided to provide and pay 25 working days of leave for each mission year. For contracts over 12 months, these days are higher, depending on the length of the contract.
ACCOMMODATION IN THE FIELD
For the duration of your assignment, you will be provided accommodation in a MAGNA-approved residence.

Accommodation can vary greatly from project to project depending on living conditions within the mission country or project area. In some areas, volunteer accommodation and the MAGNA project office will be in the same building.

One of our basic principles is that all field volunteers should live together. At the same time, we understand that the family and personal situation of a field volunteer can make living together difficult, especially in longer-term projects. For these reasons, if possible, MAGNA pays for individual accommodation.
INSURANCE
MAGNA provides health care and medical evacuation insurance.
HOME CHILD ALLOWANCES
A monthly amount paid together with the salary for dependent children who remain in their country of residence. It is provided only for employees working with MAGNA for more than 12 months and in a coordination position.
Before submitting your online application, please ensure that your professional profile meets MAGNA's field requirements. Some criteria – including required availability – may differ between profiles.