Project Finance and HR Manager
All positions are promote in English, the working language in MAGNA.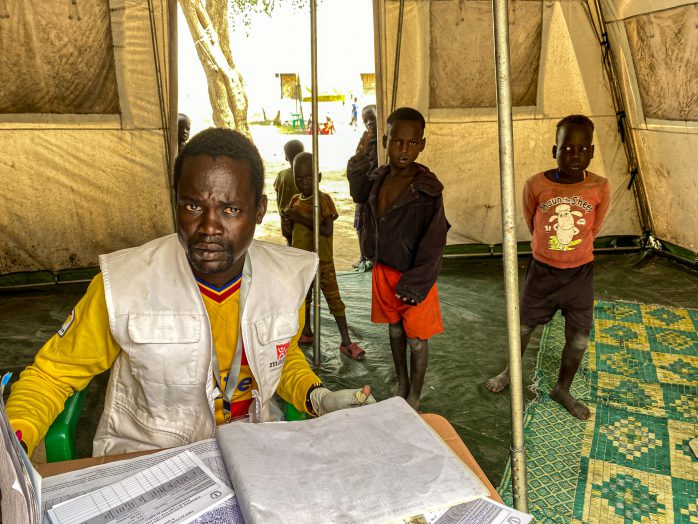 Overall objective
Coordinating and supervising the implementation of the Finance and Human Resources policies, procedures, tools and ensuring the correct use of Financial Resources at project level according to MAGNA protocols, standards and procedures
Implementing circuits and workflows (management of cash boxes, transfers, advances, purchase procedures, payment validations, follow up of regular payments, bank reconciliations) in order to anticipate expenses at project level and to optimize cash needs and its security.
Implementing and supervising transactional procedures and systems in order to ensure transparent accounting practices and full traceability (invoices, receipts, bank statements, etc.), according to MAGNA guidelines and rules, and using the respective software in place.
In close collaboration with the Project Coordinator and the Finance Coordinator, defining, analysing and following-up the project budget, in order to ensure that funds are used according to funding contracts and proposing corrective action if needed.
Ensuring financial reporting of the Project (Field financial software) monthly closure, sitreps, external donors, etc.)
Supervise/perform payroll procedures, ensuring that all data related to monthly salary calculation of national employees of the project are correctly entered in Homere (days off, unpaid leaves, sick leaves, overtime, salary advance, etc.), in order to ensure on time and accurate salary payments.
Is responsible for all movements and/or accommodation of staff in the Project.
Ensures all HR reporting of the project
EXPERIENCE
At least 24 months in humanitarian aid, project conception, monitoring and assessment, team management with an NGO
EDUCATION
Desirable, degree in finance, management (business, HR) or administration
AVAILABILITY
6 months minimum
LANGUAGES
english proficiency
mission language required
SKILLS
– experience in and facility in managing relations with not only national authorities but also national and international partners (NGOs, United Nations, etc.)
– desirable financial software (SAGA) and Homere for Human Resources
– able to work in a multicultural team
– organise and prioritise workload
– take initiative
SALARY
Your contract and compensation depends on your country of residence and your experience.

Fixed-term contract with a super gross salary from €1,914 to €2,105, depending on the employee's role and relevant experience in the position. All MAGNA Staff Members with "International staff member contract" are responsible for determining whether they are required to file and pay income taxes in their home country, or current country of residence.
TRANSPORTATION
MAGNA pays for the return trip from your residence to the mission. With contracts over 12 months, you have the option of getting an extra trip to your place of residence.
PER DIEM
Each month in the field, a monthly living allowance called a "meal allowance" is provided to cover the cost of food and personal expenses. The same amount and grants all international employees working in the same country allocations regardless of their location.
DAYS OFF AND HOLIDAYS
MAGNA has decided to provide and pay 25 working days of leave for each mission year. For contracts over 12 months, these days are higher, depending on the length of the contract.
ACCOMMODATION IN THE FIELD
For the duration of your assignment, you will be provided accommodation in a MAGNA-approved residence.

Accommodation can vary greatly from project to project depending on living conditions within the mission country or project area. In some areas, volunteer accommodation and the MAGNA project office will be in the same building.

One of our basic principles is that all field volunteers should live together. At the same time, we understand that the family and personal situation of a field volunteer can make living together difficult, especially in longer-term projects. For these reasons, if possible, MAGNA pays for individual accommodation.
INSURANCE
MAGNA provides health care and medical evacuation insurance.
HOME CHILD ALLOWANCES
A monthly amount paid together with the salary for dependent children who remain in their country of residence. It is provided only for employees working with MAGNA for more than 12 months and in a coordination position.
Before submitting your online application, please ensure that your professional profile meets MAGNA's field requirements. Some criteria – including required availability – may differ between profiles.