Iraq: as the war ends, people's suffering does not stop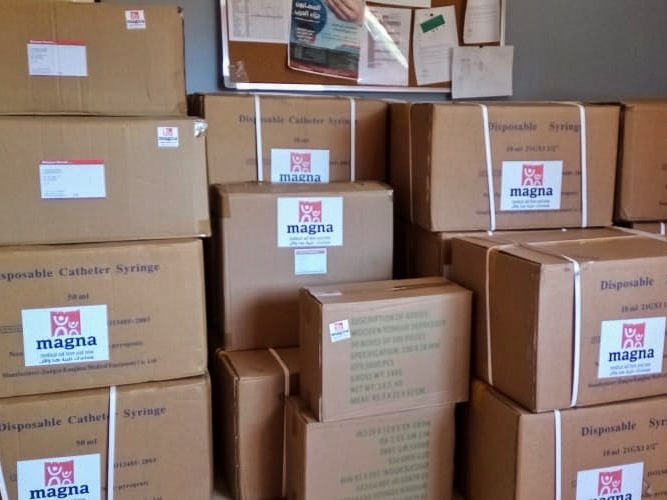 "Before the war, I wanted to study painting," says the author of the drawing, a MAGNA patient in northern Iraq. Her life was changed by the war, the violence of her husband and the warriors. She was married off by her family at the age of 15 after the arrival of the Islamic State in northern Iraq. "Today, drawing helps her cope with the trauma she has experienced, with insomnia, stress disorder and fear of leaving the house. She has not yet been able to leave her violent partner due to cultural and economic problems," adds Edmun Rabbani, MAGNA Medical Coordinator in Iraq.
The woman in the drawing has also been living for several years in a camp for people who fled the war with the Islamic State, and is one of hundreds of thousands of victims of sexual violence.
"There is a lot of pain behind every patient's story. Children have experienced unimaginable horrors that no one, not even adults, should experience. For me, these people are the invisible heroes of war. As are our local workers, who come directly from the affected areas and have decided to help others," says Denisa Augustínová, operations director of the medical humanitarian organization MAGNA.
Some unfortunate stories and endless suffering do have, after many years, a happy ending. When the war broke out, she fled with her family from Sinjar, Iraq. The husband assisted other family members, so they split up. She fled the violence with an eight-month-old child. But the Islamic state fighters caught her, sold her repeatedly at the sex slave market; she was sold 11 times between Mosul and Syria and raped.
At the end of the war, the woman got into a family where she no longer experienced violence but served as a maid, and after the end of the fighting she left for a refugee camp. Although the practice of stigmatizing and rejecting women who became victims of sexual violence during the war is still widespread, her husband has later taken her back and they live together. They also managed to redeem her mother and three-year-old child from captivity.
"Even a few years after the war, people remain in captivity or slavery, women and girls also as sex slaves for warriors, especially in Syria. It was an extremely powerful experience for me to see the ten-year-old Sonya talking on the phone to her mother – she spoke Arabic, her mother spoke Kurdish, but she still laughed and was happy," describes MAGNA director Martina Bandžák, who returned from northern Iraq a few days ago.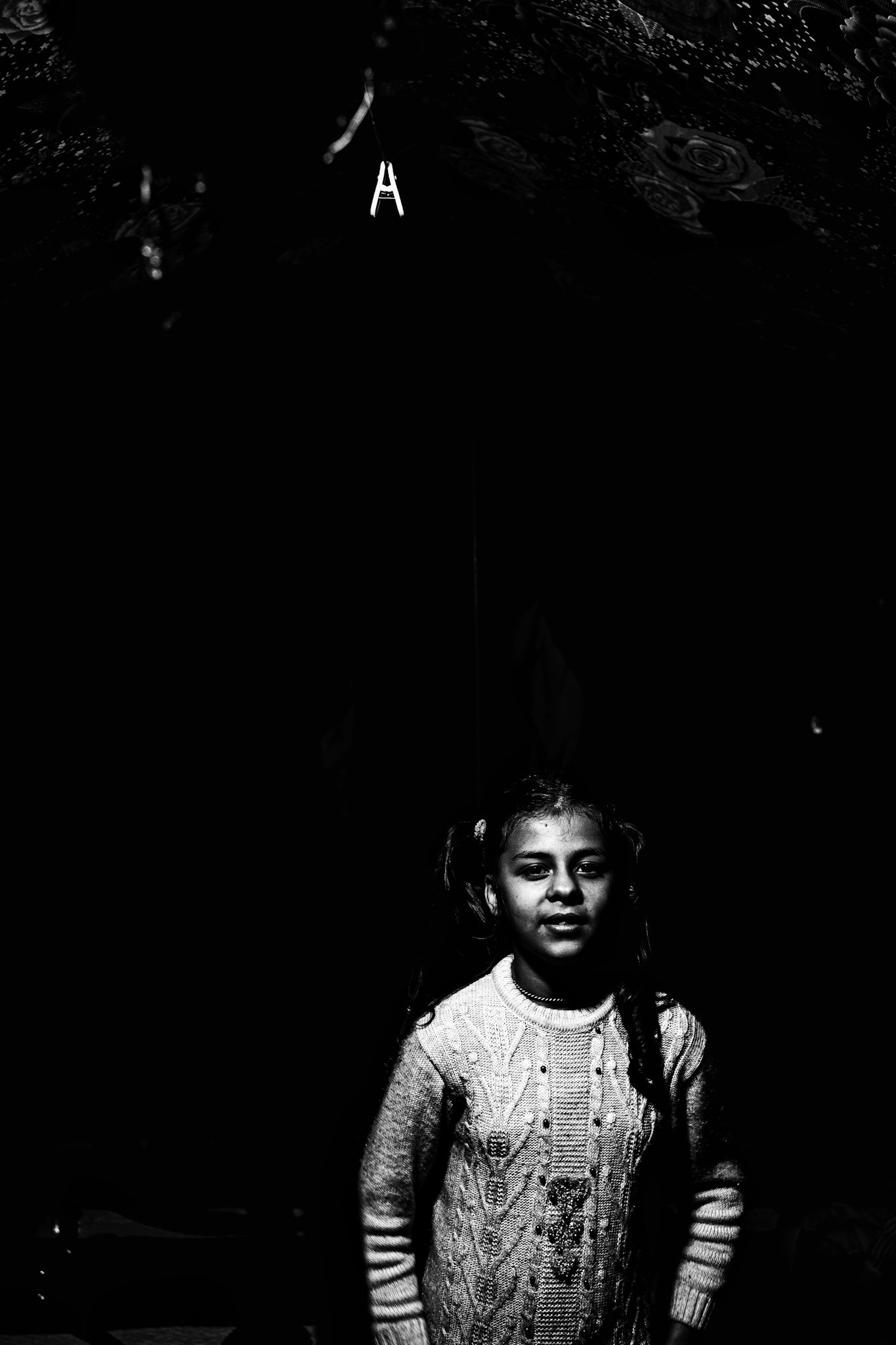 Sonya, too, was abducted by fighters when she was 4 years old. They separated her from her mother, whom they took to Syria together with her sisters. After years, they managed to buy their freedom (there is an unofficial price list among the fighters, tens of thousands of dollars are paid for release from captivity), and today they live in Canada. Sonya is 10 years old, she is a Yezidi, but she only speaks Arabic. She was found last year in the ruins of Mosul, and was recognized by her uncle based on a photo from the orphanage. Sonya believes she can get to Canada to join her family, but in Iraq she needs her father's consent. He, however, has not yet returned from captivity in Syria.
"With many of these people affected by the war, therapy is very challenging. They banished many of their terrible experiences from their thoughts, buried them deep inside their souls and do not want to return to them, which is why it is so difficult to treat such people," adds MAGNA psychologist at Darkara camp in northern Iraq.
"Sexual violence, slavery, human trafficking, the overall humanitarian crisis in Iraq is not resolved even in 2021. The war is over, the fighting has ceased, the people, their problems and traumas have remained. In many cases, they will live with them forever. The problem and the crisis will not disappear just like that, and our help to these people should not disappear either," concludes Denisa Augustínová.
18% of women around the world face sexual gender-based violence, and lockdowns due to the Covid pandemic have made the situation only worse. Therefore, in its projects in Iraq as well as in other countries, the medical humanitarian organization MAGNA focuses also on medical care and assistance to victims of sexual violence.
The medical humanitarian organization MAGNA has been operating in Iraq since 2016. It provides medical and psychosocial care in the northwest of the country in the Darkar camp for internally displaced persons in the province of Dohuk. We have also helped people affected by the war in Mosul and Sinjar.
4.1 million people in Iraq need humanitarian aid, almost half of them are children. About 1.5 million Iraqis are internally displaced, and there are almost 5 million people in the country who have returned from fleeing the war, with many living only in makeshift conditions. The most serious situation is in the areas that have suffered as a result of the fighting and are the main provinces of displacement – the provinces of Ninewa, Dohuk and Erbil in the north of the country. The humanitarian effort is also affected by the COVID-19 pandemic with more than 600,000 cases and almost 13,000 deaths.
---
Latest
Read the latest news from our operations around the world.