Medical activities
Mother's health
An estimated 99% of women who die in childbirth or from pregnancy-related complications live in developing countries. Most of these deaths are preventable.
In order to reduce the number of women who die in childbirth, MAGNA improves the care of mothers by introducing models of professional assistance in health facilities. It provides training for traditional midwives, support for midwives in the community and access to health care for women before birth, during pregnancy, and after birth.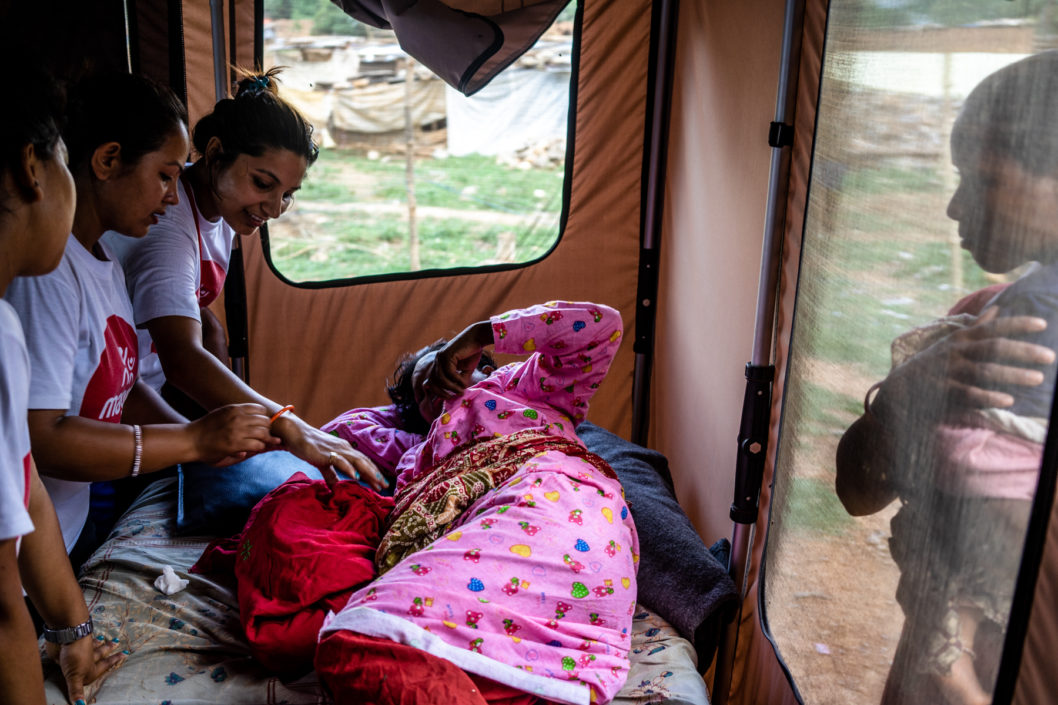 Most maternal deaths occur just before, during or just after childbirth.
Timely access to qualified professionals can be a matter of life and death for women who experience complications during childbirth. In addition to emergency birth and newborn care, we also provide prenatal and postpartum care and contraceptive services. We are introducing mobile services in combination with systems to identify women with complications and, in necessary cases, also transport them to a facility or hospital where they will receive appropriate care.
The models used by MAGNA to manage maternal mortality and morbidity take into account all aspects of reproductive health.
Women are recommended several visits to cover the need for health care during pregnancy and to identify potentially complicated births. As part of postpartum care, family planning counseling and information and education about sexually transmitted diseases are provided. MAGNA combines diagnosis and effective treatment of sexually transmitted diseases with information sessions that include information on the availability of HIV testing or condom use. During prenatal consultations, special attention is paid to sexually transmitted diseases, planned parenthood and the care system for rape victims.
Liečime vďaka Vám
Vaša podpora zohráva významnú úlohu v našej práci na záchranu životov.
Viac o zdraví matiek v našich projektoch
Prečítajte si najnovšie články o našich zdravotných aktivitách.
---
Latest
Read the latest news from our operations around the world.